The Entreprenista's Guide To Using Social Media To Grow Your Business or Advance Your Career
When was the last time you invested in yourself?
Building a social media strategy is essential to growing your business. In fact, multi-million dollar businesses have been created using only a highly effective social media strategy and no paid advertising.
Effective social media marketing connects the customer with the brand through content that's informative, entertaining, and engaging. It's soft marketing. If you want to connect with your potential customers and impact your revenue and brand image, there's no better place than social media. And, if you know how to develop an effective social media strategy across multiple platforms, you are a huge asset to any organization, including your own! That's why eCornell's Social Media Marketing Certificate program is the fastest-growing online education certificate, and why you should give it a try.
What makes this program unique is that it's the first program taught by an agency leader in the space, Stephanie Cartin, Co-founder of Sociafly, a leading social media marketing agency, and CEO of Entreprenista, a media company dedicated to empowering women, alongside Cornell Professor Robert Kwortnik, Ph.D, who was voted teacher of the year at Cornell University eight times. Through this simple six course program, you'll be able to lead with a social media strategy you can use to advance your career, find a new job, or grow your own business.
When I started my career in 2011, Facebook was taking advertising spend away from Google. Facebook now captures 68% of the adult population in the US, Instagram captures 40%, and we can't discount Twitter, LinkedIn, Pinterest, TikTok, and other platforms where you can connect with your target audience.
Fast forward to when I started working for Steph at Entreprenista, I was granted access to an impressive social media strategy deck that outlined everything we needed to know to be successful. Turns out, a lot of what's in our internal secret sauce is part of the course work at eCornell's Social Media Marketing Certificate program! When I found out she was teaching it, I signed up myself. Turns out, I still had so much to learn - even after spending a decade in marketing.
The Social Media Marketing program is well-organized with videos, discussion boards, and transcripts and everything that allows you complete flexibility to learn on your own time. Each course is two weeks long so you can finish the program in three months, but it's not required. I put in an hour during lunch some days, and other days after I got home from the gym.
eCornell has been the leader in online learning for the past 20 years - long before other universities entered the space. What you get from a certificate at eCornell you can't find from other platforms, schools, or from a Facebook or AdWords Certification. You'll learn meaningful skills you can take away and apply on the job almost immediately once you log into the robust platform provided by Cornell.
You're really getting many of the elements of a Cornell education right from your kitchen table. The platform used by eCornell is easy to navigate, and organizes everything you need right in front of you.
Plus, there's a community aspect you can only find at eCornell. From the moment I started my first course, I felt empowered. I was never alone and I had support from professors whenever I needed it. I was surrounded by people from all over the world with unique experiences and unique insights, and communicated with them during Graded Discussions where we comment on each others' discussion topics as part of our grade. So participation is more than just encouraged. The professors give great feedback too!
This course from eCornell will guide you through developing an effective social media strategy so you can grow your business or advance your career trajectory. The next class starts in just a few weeks, and we're extending 30% off your Social Media Marketing Certificate from eCornell by entering code SUCCESS30 here. Just click the Enroll Now button on eCornell's site and enter code at checkout.
Throughout the program, you'll learn from case studies from real clients pointing to real world examples. Stephanie takes us right into the board room where meetings with Socialfly clients are taking place.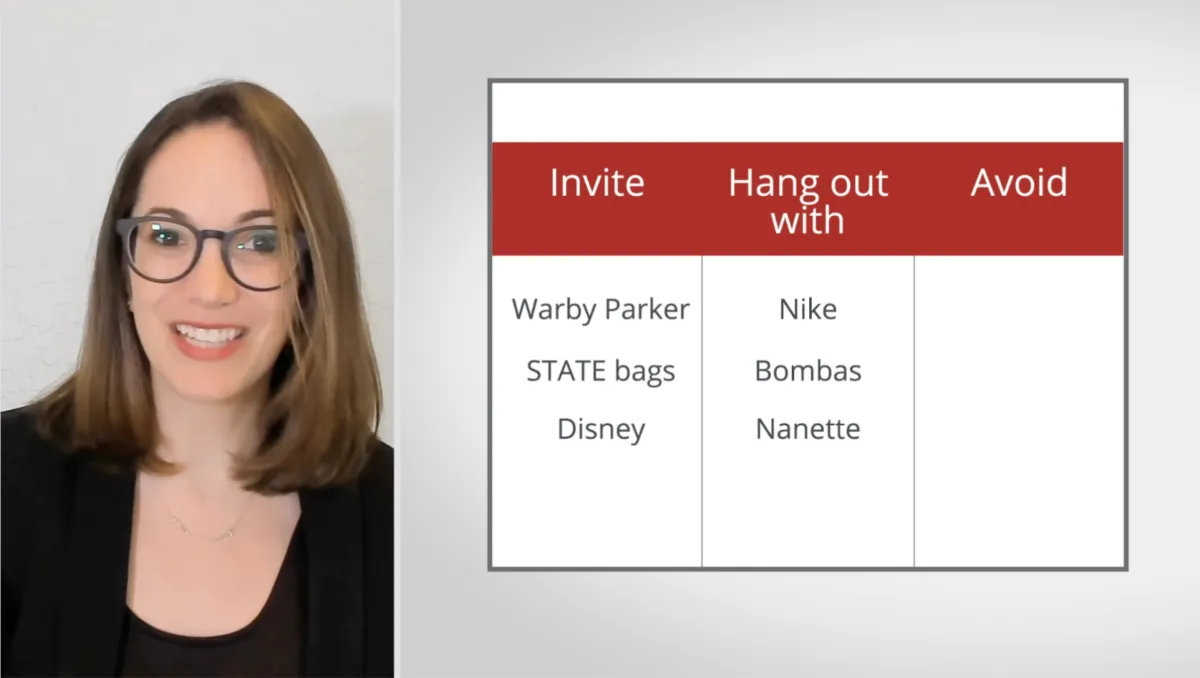 During Creating Effective Content Marketing, she describes exactly how Socialfly comes up with a brand's voice and tone on social media. You'll learn how to produce the type of engaging content that makes the brand's website and social pages a content destination for the customer that keeps them coming back for more. Steph makes it so much fun!
My favorite course was Building the Brand Through Influencer Marketing, where we learned about influencers as social media's celebrity spokespersons. Teaming up and collaborating with the right influencers can help a company reach and expand target audiences, improve brand engagement, and inspire conversions. This course teaches everything you need to know to craft an influencer program to achieve social media campaign objectives by integrating influencers into the content marketing strategy. It's taught by Joanne Reiter, another Cornell Alum, who put together the Influencer Marketing program at Socialfly with a combined following in the billions, made up of brands and Insta-famous influencers you know and love plus real world case studies from Socialfly.
During Social Media Marketing Across The Purchase Funnel, you'll explore which platforms work to serve specific business goals, and you'll select the right social media platforms to deliver on specific marketing objectives, and in the last course, you'll learn how to define success and achieve it in meeting your marketing objectives - you'll see how brands and agencies link campaign activity and outcomes to test and optimize results. You'll also explore how performance reporting tools and dashboards help social media managers control dynamic campaigns to best ensure social media success.